AMPT Services is approved by the Western Australian Department of Mines and Petroleum and the Australian Skills Quality Authority (ASQA) to deliver Shotfiring courses for Underground Mining operations in Western Australia.
COURSE OBJECTIVES
Our underground specific Shotfiring course is designed to keep personnel safe and to comply with the Department of Mines and Petroleum (DMP) legislation. Successful completion of both theory and practical examinations will allow the participant to apply for a Western Australian Department of Mines and Petroleum Shotfirers License. The underground Shotfiring course is run for 4 full days including a practical component in the workplace.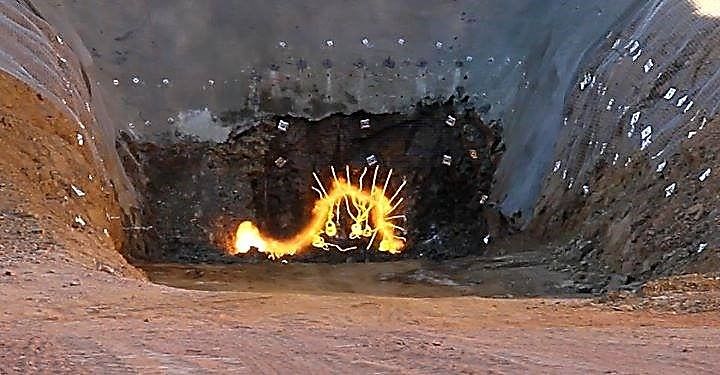 The course is based on the National Competency and covers the following topics:
State Acts and Regulations
Australian Standard 2187
Dangerous Goods act
Basic principles of Explosives
Safely handling of Explosives
Explosive Storage
Use of Explosives
Responsibilities of the Shotfirer
Transport of Explosives
Nonel tube, Detonating cord
Development Charging
Production Charging
Delay firing
Initiation Systems
Initiation the shot
Deteriorated explosives
Causes of premature explosions
Misfires
PRE-REQUISITES
Minimum of 18 years of age
Workplace experience
Dangerous Goods Security Clearance card
WHO WILL BENEFIT
All personnel that are required to use or assist with the use of explosives in the underground mine.
Engineers / Magazine Keepers needing to know the required legislation to competently store explosives on site.
COURSE DELIVERY
AMPT Services has a flexible arrangement when it comes to delivery. Courses can be run on site or in Mandurah/ Perth, the practical must be completed on site.
SHOTFIRER REFRESHER TRAINING
Refresher Shotfiring Training is a requirement for the renewal of the Western Australian Shotfiring License.
Refresher training requires a knowledge assessment as well as a practical assessment to ensure the candidate is currently competent. Additional areas are included to assist you to maintain current skills and knowledge and to risk manage your explosive related activities.